We know searching for the right stock footage can be very time-consuming and frustrating. We want to be your one-stop company for international stock footage, so we promise to make your search effective and easy, and at extremely affordable prices. Both limited-use and royalty-free stock footage licensing prices are available (see "Rate Sheet" to the right).




We've traveled to and produced film, video and HD stock footage in more than 130 countries worldwide. Over the past thirty years, we've established ourselves as one of this country's most experienced international producers. Our diverse stock footage library - all of which was shot by our own production teams - now contains about 2000 hours of superb international footage from more than 220 locations worldwide.

If it's not in our library, we'll help you find it, or we'll shoot it for you. With IFV's Custom Footage capability, we can in many cases shoot the exact shot you need in the same turnaround time as a standard stock footage request, for the standard license fee.

We specialize in shooting stock footage using the finest broadcast equipment. Our Sony HD and SD field production equipment produces the finest pictures available - closely approaching a "film look" at a fraction of film cost. IFV's national and international client list speaks to the quality of our stock footage. A partial list of clients includes: National Geographic, Microsoft, Children's Television Workshop/Sesame Street, Royal Viking Line, Rand McNally, Princess Cruises, Semester at Sea, Varig Brazilian Airlines, Federal Express, CNN, CBS, ABC, NBC, FOX, Action TV, and PBS.

Please check our locations list and subjects list below. Our rate sheet is to the right and you can also download a PDF file with all the information. Then give us a call at (503) 757-8445 or e-mail us at marlin@ifilmvideo.com. We'd like to send you our free sample tape or DVD of worldwide locations and subjects. We can help you quickly and inexpensively with your production.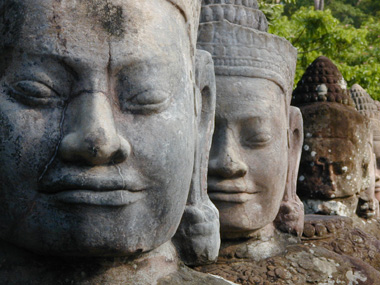 ---

AFRICA
Burundi
Canary Islands
Cape Verde Islands
Djibouti
Egypt
Kenya
Madagascar
Mauritania
Morocco
Rwanda
Senegal
Seychelles Islands
South Africa
Spanish Sahara
St. Helena Island
Tanzania
Tristan da Cunha
Tunisia

ASIA
Andaman Islands
Burma
China
Hong Kong
India
Indonesia
Japan
Korea
Macao
Malaysia
Maldives Islands
Nepal
Pakistan
Philippines
Singapore
Sri Lanka
Tristan da Cunha
Thailand
Vietnam
Taiwan
Cambodia

MIDDLE EAST
Israel
Jordan
Saudi Arabia
Turkey
Yemen
Silk Road Countries

NORTH AMERICA
Canada
Mexico
USA

EUROPE
Denmark
England
Finland
Germany
Gibraltar
Greece
Ireland
Italy
Malta
Netherlands
Norway
Portugal
Russia
Scotland
Spain
Sweden
Ukraine
Hungary
Yugoslavia
Czech Republic
Austria
France
Switzerland


CARIBBEAN
Bahamas
Barbados
Grenada
Cuba
Netherlands Antilles
Antigua
Jamaica
St. Lucia
Dominican Republic
Puerto Rico
Trinidad
U.S. Virgin Islands
Aruba
Curacao

SOUTH PACIFIC
Admiralty Islands
Australia
Caroline Islands
French Polynesia
Fiji
Mariana Islands
New Britain
New Zealand
Papua New Guinea
Solomon Islands
Tonga
Vanuatu
Easter Island
Pitcairn Island
Stock Footage PDF
---

AERIALS/AIRSCAPES
JUNGLES
AGRICULTURE/CROPS
LAKES
AIRPORTS
LANDMARKS
AMERICAN CITIES
LANDSCAPES
ANIMALS
LAVA
BIRDS
MONUMENT VALLEY
BOATS
MOON
BRIDGES
MOUNTAINS
BULLFIGHTS
MUSEUMS
CACTUS
NATIONAL PARKS
CANOES
NATURE
CARNIVALS
OCEANSCAPES
CATTLE/LIVESTOCK
PEOPLE
CITIES
PLANTS
CLOUDS
POLLUTION
COUNTRIES
PYRAMIDS
DANCING
RAFTING
DESERTS
RAIN
FACTORIES
RAINBOWS
FALLS
REFINERIES



FARMING
REFLECTIONS
FISHING
RIVERS
FIRES
RURAL
FIREWORKS
SAILING
FLOWERS
SEA ANIMALS
FOG
SEASCAPES
FOOD/LOCAL FOOD MARKETS
SCENICS
FORESTS
SKYLINES
FREEWAYS
SNOW
FRUITS/VEGETABLES
SPORTS
GEYSERS
SUNS
GOLF
SURFING
GRAND CANYON
SWIMMING
HANG GLIDING
TRAFFIC
HAWAII
TRAINS
HIKING
TRANSPORTATION
HORSEBACK
TREES
INDIANS
VOLCANOES
INDUSTRIAL
WATER/WATERFALLS
INSECTS
WAVE
Stock Footage PDF
---

AFRICA
Lions
Cheetahs
Elephants
Giraffes
Zebras
Gazelles
Rhinos
Hippos
Crocodiles
Baboons
African Cranes
Ostriches
Cape Buffaloes
Vultures
Hyenas
Warthogs
Lemurs
Mountain Gorillas


ASIA & AUSTRALIA
Indian Elephants
Rhesus Monkeys
Emus
Tigers
Fruit Bats
Camels
Komodo Dragons
Water Buffaloes
Spiders
Boa Constrictors
Mongoose
Cobras
Egrets
Herons
Butterflies
Turtles
Cattle/Sheep
Peacocks
Yaks
Kangaroos
Koalas




NORTH AMERICA
Bald Eagles
Salmon
Trout
Whales
Seals
Otters
Deer
Gophers
Cormorants
Sea Gulls
Scuas
Dolphins
Mockingbirds
Sea Lions
Dogs/Cats


SOUTH AMERICA
Macaws
Parrots
Deer
Capybara
Dolphins
Egrets
Howler Monkeys
Piranha
Alligators
Cattle
Hogs
Lizards
Butterflies
Iguanas
Penguins
Albatross
Storks
Anacondas
Turtles
Spiders
Woolly Monkeys
Marmosets
Herons
Manatees
Goats
Sheep
Horses
Pelicans
Frigate Birds
Spider Monkeys
Leaf-Cutter Ants
Termites
Parrot/Reef Fish